Mrs Topp,
For several years my wife has operated a group here in Lubbock Texas.  The purpose of the group is to raise funds for our homeschool athletic teams to pay for various aspects of their sporting endeavors.
 The group receives a percentage of sales from concession stands operated at Texas Tech University and are paid by Ovations, the current concessions operator for Texas Tech.   Ovations uses non-profit groups to operate all concession stands.
 We have never sought non-profit status and now Ovations is insisting that we do so or they will no longer use us.
We has always paid each individual working in the stand based on how much time they worked, and given out 1099MISC to those making over the minimum $600.  Those working come from homeschool athletic teams though we do not dictate how the money each receives is spent.
 In reading the IRS website I can see that sports organizations are eligible for non-profit status, but is the way we pay those working acceptable?
 Paul H
Lubbock, Texas
Paul,
Your organization sounds like a parent booster club in that you raise funds to support athletic teams. Yes, booster clubs and athletic teams can be 501c3 tax exempt organizations.
The issue of paying parents working a concession stand has come up with the IRS in the past.
Here is a blog post I have written on the topic.
http://homeschoolcpa.com/the-irss-word-on-fundraising-dos-and-donts/
I think the IRS would approve of the way you are paying the parents. Giving them a 1099MISC is the correct way to report their earnings.
You might also find this website ParentBooster.org helpful.
ParentBooster.org offers tax exempt status to athletic booster clubs that support the activities of a school under their group tax exempt status. I asked the founder, Sandy Englund, if homeschool booster clubs would be eligible for 501c3 tax exempt status under ParentBooster.org, but she said no. Maybe you should ask and see if you get a different answer. It would be a very easy way to obtain your 501c3 tax exempt status.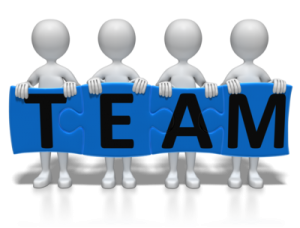 The current leadership (or our homeschool group) as well as those being added right now are hand picked and invited to be on the team.  In the future do we need to hold elections? Should the invitation to the leadership team be open to the husbands of the ladies on the team?

Angela
I have been on the board of several nonprofits that do not hold elections for the board and it can work well. Sometimes it is difficult to get the membership together to hold a vote or sometimes an election turns into a competitive popularity contest.
A middle ground is to ask for nominations (people can nominate themselves) and then the board (or a sub committee of the board) chooses new members based on talents, skills and the board's needs.
I belonged to a nonprofit board that had advisers and the legal adviser was the husband of the director.  He was asked to be an adviser because of his experience as a lawyer and his passion for our mission, not just because he was married to the director.  Hopefully all the invited advisers will be judicious in offering their opinions and not try to overtake the meeting or the decisions being made.
Carol Topp, CPA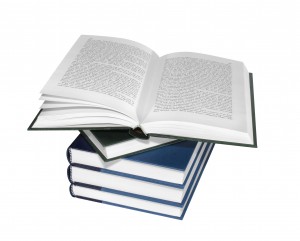 Over at the Facebook page I am A Homeschool Group Leader, Sharon asked the following:
 (our homeschool co-op) has a policy that the teacher is to turn over the curriculum that wasn't consumed to the board, but that has not been happening. What do you do? If you collect the curriculum, where do you store it?
Shanna offered this advice:  I would let the teachers know that if the group reimbursed them, then it belongs to the co-op. We do collect the curriculum. For years, it set on a book shelf in my office (school room), but I needed the space for my stuff. This year we purchased a cabinet at Lowes & it is now in my garage. I label & number all the books. I keep an inventory in Excel & when a teacher has a book, I write their name next to it in the Inventory.
Peggy added:  If it belongs to the co-op, I would find a way to store it. If you plan to reimburse, perhaps only do partial and say the remaining will come when they turn it in. (This could be cost-prohibitive, however for many.) Otherwise, I would send them an invoice with the amount they owe, or that they can turn in the books.
Patricia had more ideas: We let the teachers know at the beginning of the class that when the class ends they are to turn in any materials that the group paid for. When I receive it from them, I put it in totes labeled "Lending Library." I post a list on our website of the curriculum that is available for use, and families "check it out" like you would at a public library. They use it for the semester or the year, and return it. This allows the entire group to benefit from the purchases that we have made as a group. I do write our group name boldly on the curriculum, and I put all consumable materials in a binder, and label "Do Not Write In This Book" on the worktext.
Thanks for the great advice and tips!
Carol Topp, CPA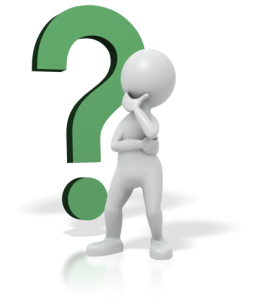 Dear Carol,
Greetings!  I first would like to thank you for your book (Homeschool Co-ops: How to Start Them, Run Them and Not Burn Out); the advice has been most helpful in the starting of our non-profit homeschooling co-op.
The husband of one of our students is an accountant, and suggested that we form a non-profit LLC until we have raised the funds to file for 501C3 status.   However, your book suggests incorporation.  Can you offer any recommendation on which would be better for us with the eventual goal of tax exempt status? I have opted to hold off on LLC until we see if that would be a mistake further down the road.
Another concern is that we wish to avoid any business model that will adversely affect the board members' personal tax status, as we are all single income families and do not wish to incur any extra tax liability personally due to being a leader for the co-op.
I thank you in advance for your consideration and sage advice.
Sincerely,
Angela L in PA
Angela,
Only recently has the IRS granted 501c3 tax exempt status to LLCs. LLCs are a relatively new business structure and the IRS is slow to accept changes. In a document titled "Limited Liability Companies as Exempt Organizations-Update" (2001 Exempt Organization CPE Text. Available at http://www.irs.gov/pub/irs-tege/eotopicb01.pdf ) the IRS outlined 12 conditions that an LLC must satisfy to qualify for exemption under Internal Revenue Code 501c3.
These conditions are legally complex and I would strongly recommend that you seek experienced legal counsel before organizing a nonprofit LLC.
Here's a great article titled "Nonprofit LLCs: Time for a New Experiment" (http://www.mayer-riser.com/Articles/nonprofit/npllc.htm) written by a nonprofit attorney.
The reason that most for-profit businesses obtain LLC structure is for limited liability. I organized my own sole proprietorship accounting practice as an LLC because I wanted limited liability and protection of my personal assets.
For a nonprofit organization such as your homeschool co-op, nonprofit corporation status in your state brings similar protections of limited liability. So if your main reason for seeking LLC structure is for limited liability, nonprofit incorporation in your state is the easier option.
If you would like the name of an attorney that I consult with, please let me know.  She is a homeschooling mother, a member of my homeschool co-op and very familiar with nonprofit and business structures.
Carol Topp, CPA
The information contained on this site is designed to provide accurate information in regard to the subject matter covered. However, this site is  not a substitute for legal guidance. This information is provided with the understanding that the author is not engaged in rendering legal advice. If such advice is required, the services of a competent legal professional should be secured.

I'll be speaking at the Greater St Louis Area Home Educators Expo this weekend.
Grab the handouts here
Come by my booth in the North Foyer and say hello!
THURSDAY AFTERNOON – Carol will be speaking to local homeschool leaders only
Room 300
3:00 – Homeschool Leader: Are You Burnt Out?
Encouragement for the homeschool group leader. This workshop is structured as a support group meeting for the support group or co-op leader. Author Carol Topp facilitates discussion among leaders as she encourages them to motivate volunteers and stay focused while avoiding burnout.
FRIDAY
Room 315
10:15 – Five Ways a Mom Can Work AND Homeschool
Are you thinking about homeschooling and working? Can it be done? Carol Topp will share 5 ways that you can earn money and still homeschool your children. She shares tips and advice from dozen of homeschool moms who are doing both successfully.
Room 370
2:00 – Record Keeping, Transcripts, and Plans for Homeschool High School Students
Do you have questions on how or what you need to do to home educate your children through high school? How do you keep track of credit hours? Transcripts: what's required and what's not? What are colleges looking for? If high school creeping up and you're not sure if you can do it or just need some guidance, this workshop is helpful and encouraging.
SATURDAY
Room 110
9:00 – Micro Business for Teenagers: Starting a Micro Business (Part 1)
Encouragement for teenagers to start and run their own micro business. They will learn a lot while earning some money. A micro business can be started quickly and easily with no debt from home. Presenter Carol Topp, CPA has counseled dozens of teenagers starting a business and will discuss business plans, ideas. Teenagers and their parents are encouraged to attend together.
Room 110
10:15 – Micro Business for Teenagers: Starting a Micro Business (Part 2)
Information for teenagers who wish to run a successful micro business. Presenter Carol Topp, CPA has counseled dozens of teenagers running a business and will discuss sales, marketing, taxes and record keeping. She will explain the basics of a business tax return, business deductions and the "hidden" tax on the Form 1040. Carol puts difficult accounting and tax issues into easy-to-understand English. Teenagers and their parents are encouraged to attend together!